Snowboarding in the USA 2016
Summer is the best time to recall the good cold winter days. During the 2015-2016 winter I had a chance to go snowboarding in Colorado and Pennsylvania.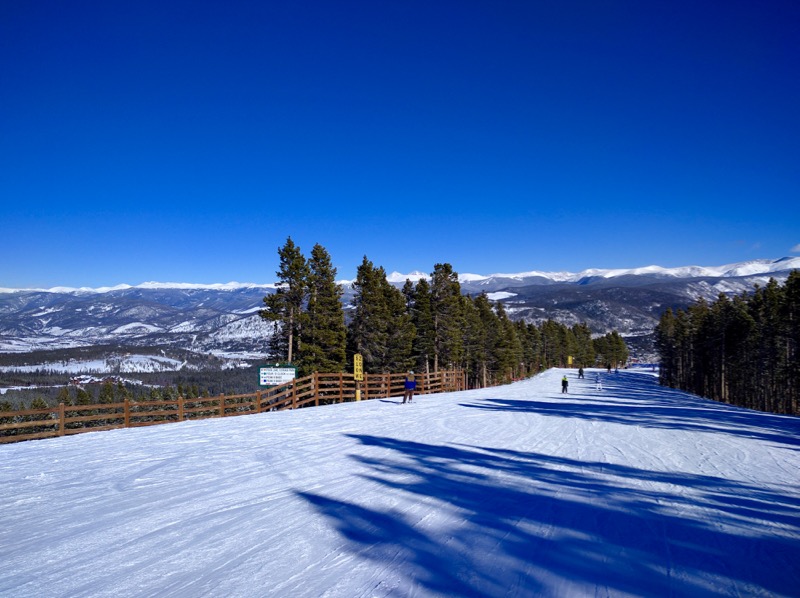 Breckenridge, CO #
The first place we visited was Breckenridge in state Colorado. The last winter was very warm and not snowy, so we had to fly far away from Philadelphia to find good snow.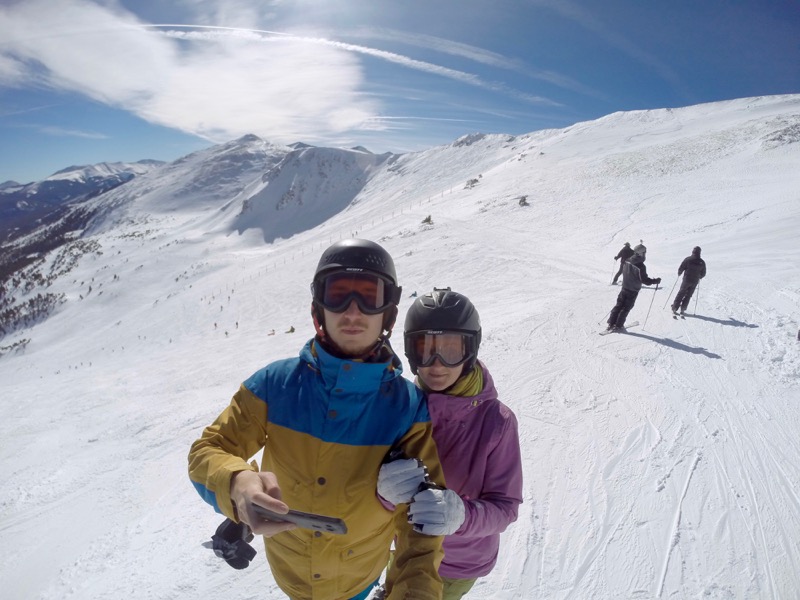 Denver - the capital of Colorado is known as the Mile High City, it's about one mile above the sea level. You can really feel the high altitude - clouds are lower than you usually see them and water boils at approximately 203 °F (95 °C).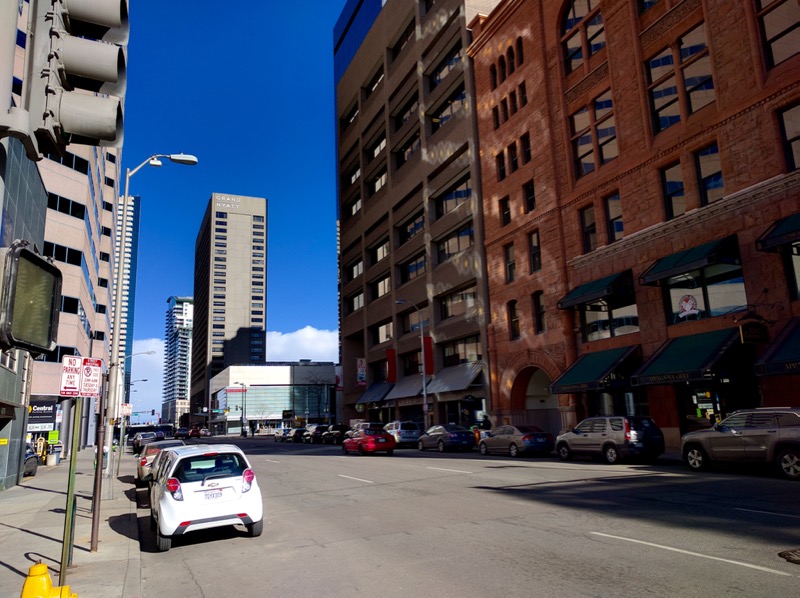 After arriving at Denver International Airport we had a 2-hour uphill ride to Breckenridge on a shuttle bus which I booked at http://www.coloradomountainexpress.com/.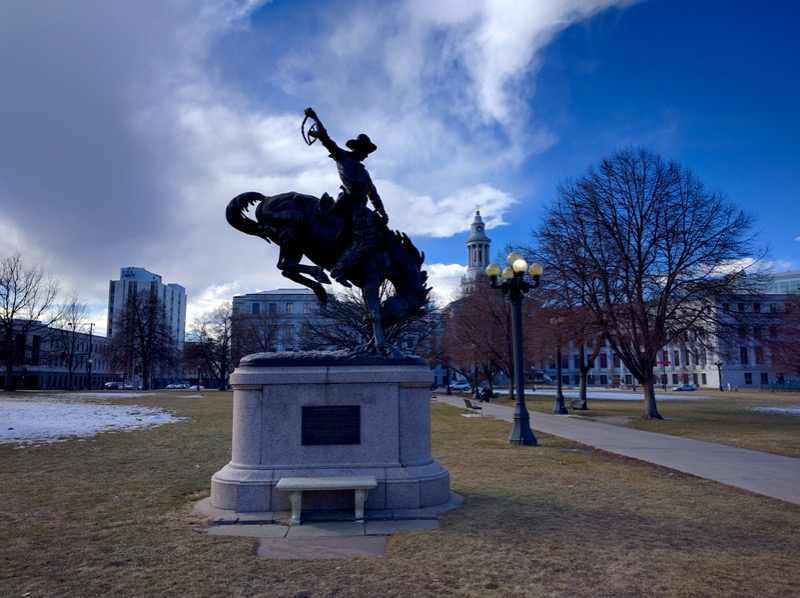 Colorado is a home of two dozens ski resorts. There are 98 ski resorts located in the Rocky Mountains in the United States, they stretch more than 3,000 miles (4800 km) from British Columbia, Canada to New Mexico, US. The total number of ski resorts in the U.S. is more impressive - 427!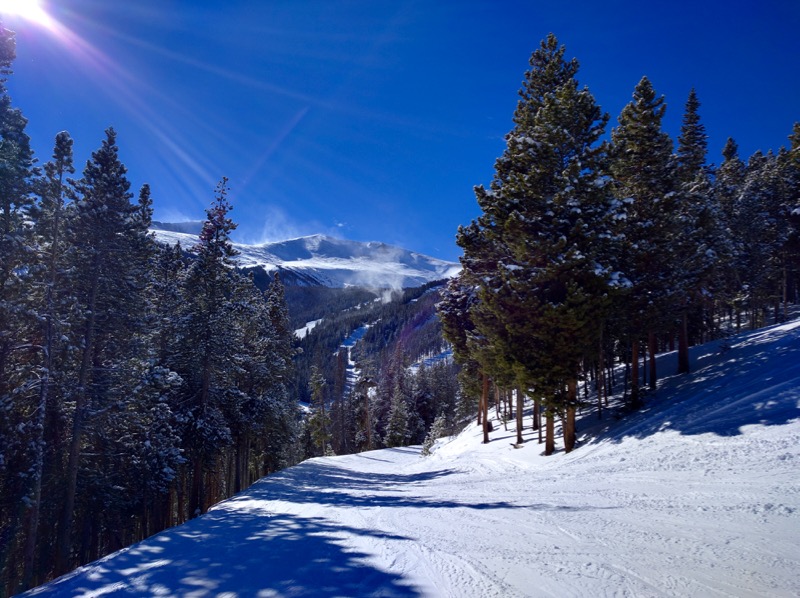 Breckenridge was founded in the year 1859 to serve miners who worked in nearby gold mines. The base elevation of Breckenridge is 9,600 feet (2,926 m) and altitude sickness is not a joke - even cognac and beer couldn't help me fight a terrible headache on the first day.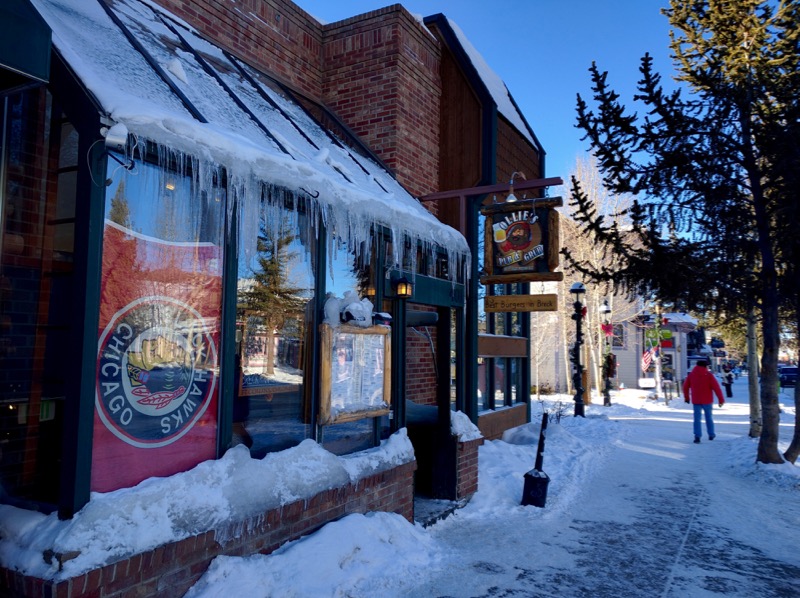 All four days that we spent there the weather was warm (even hot for drinking cognac) - about 23 °F (-5 °C), yet there were lots of fresh snow and the snow wasn't wet at all.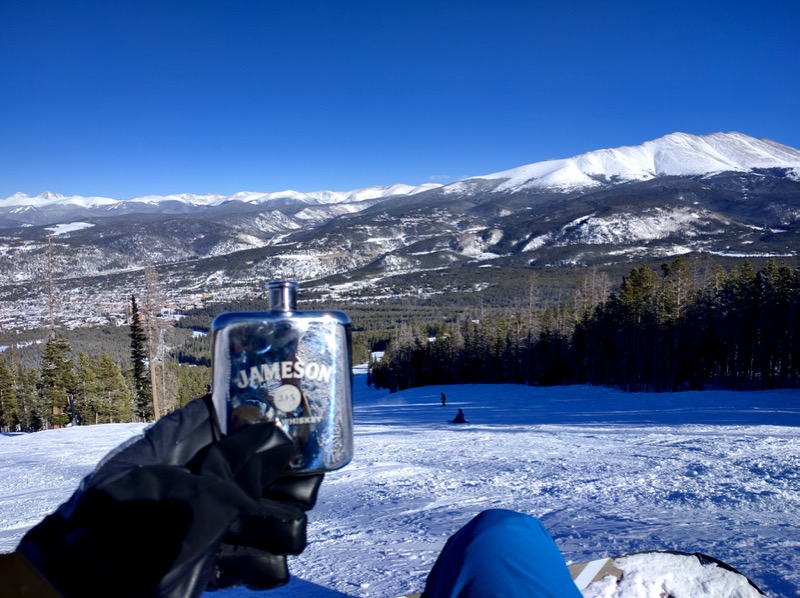 34 lifts and 187 trails - I think I explored only a small part of that.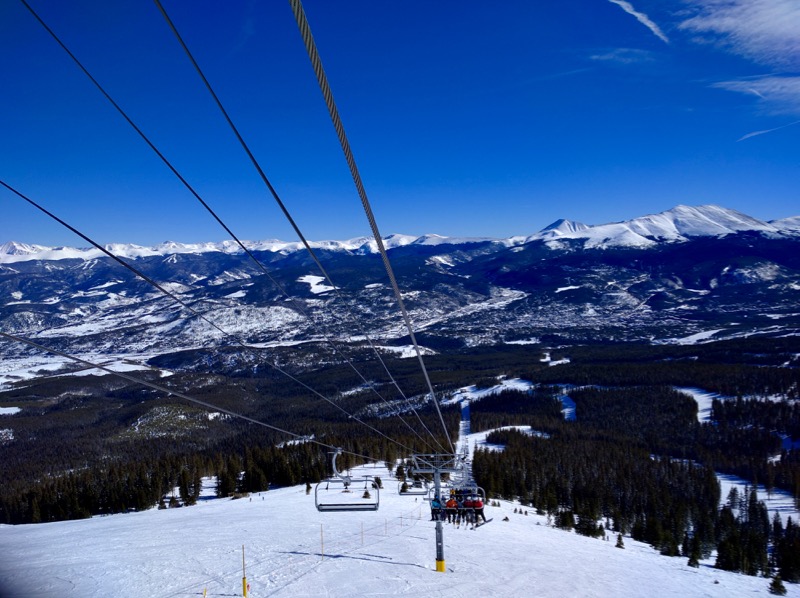 15-minute hike from the highest lift in North America and you are on Peak 8 - 12,998 feet (3962 meters).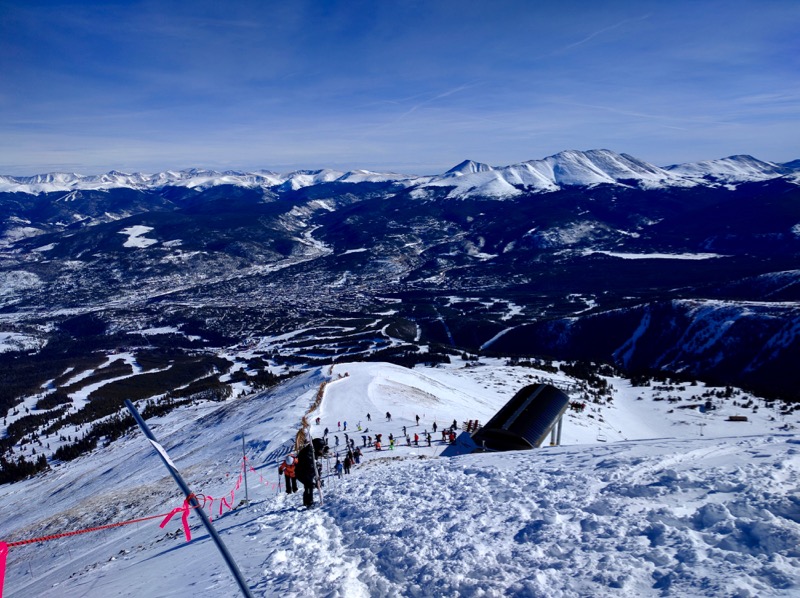 Riding a double black diamond "expert only" trail was fun, especially the sections where the slope angle was about 55°.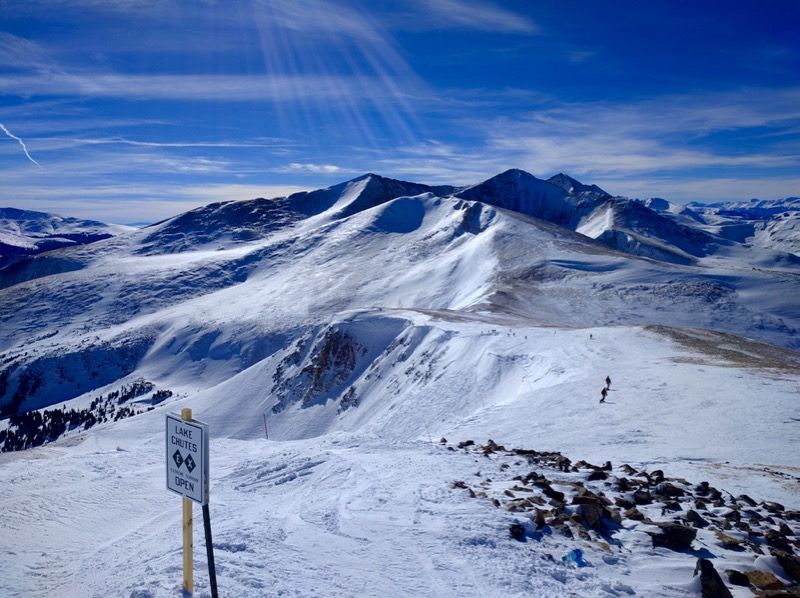 Freeriding between the trees.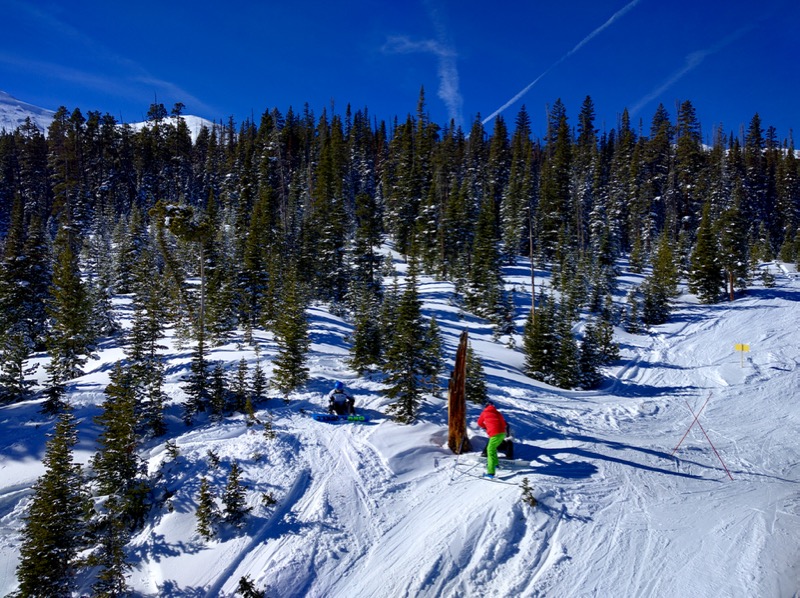 Lift tickets are expensive in the USA - about $100 for a one-day pass in big resorts, but prices for hotels and restaurants are like in an average American city.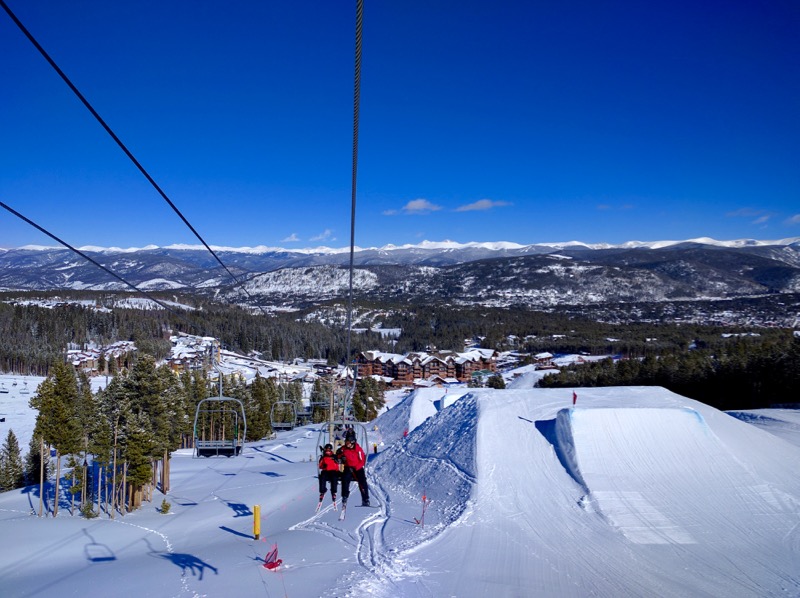 Marijuana is legal in Colorado since 2012 for everyone 21 and older, but unlike in Netherlands, there are no special legal places (aka coffeeshops) to use it.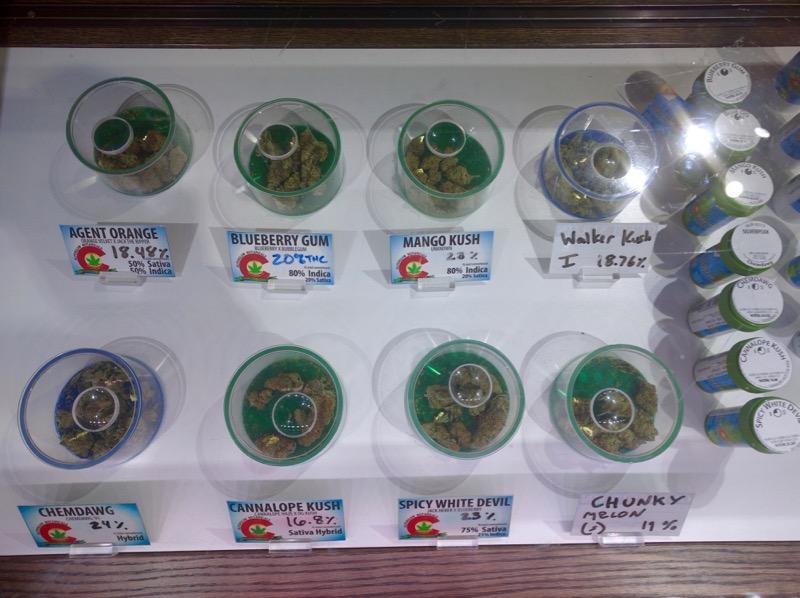 Here is a video made by my wife Kristina about our trip.
Blue Mountain, PA #
Our next snowboarding experience was on Blue Mountain (which is a part of Appalachian mountain range), in only 1.5-hour drive from Philadelphia.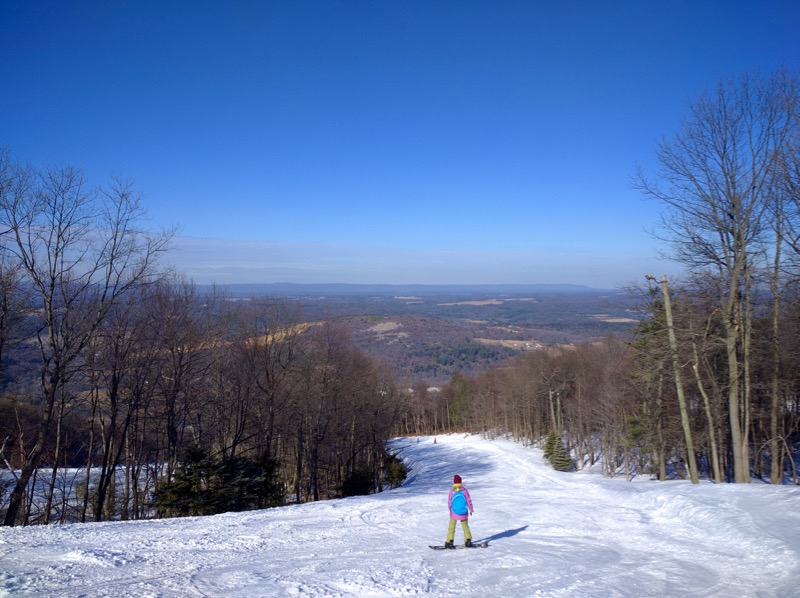 Snow cannons were doing a good job, but 60 °F (15 °C) temperature made the slopes not very pleasant for riding.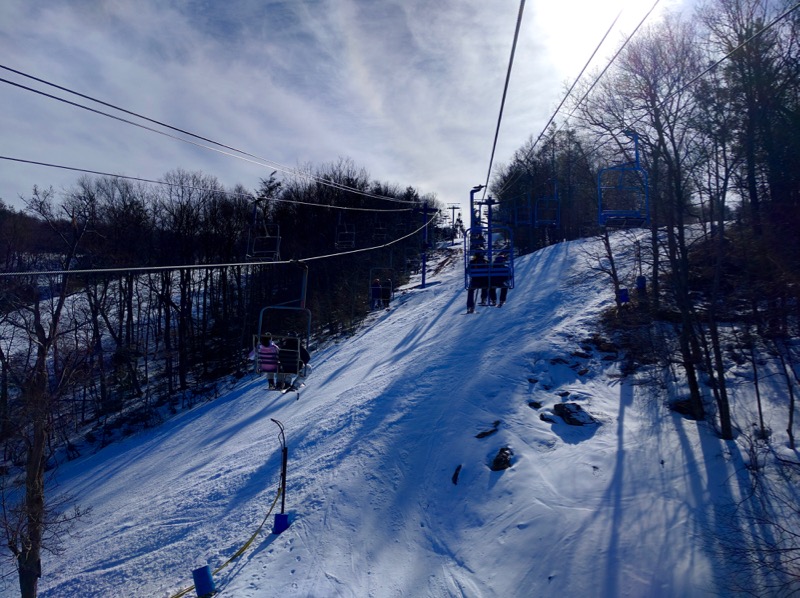 Despite the low height of the mountain - 1,600 feet (487 meters) and poor rental gear, the trails were long enough to have fun. I'm definitely going to give it another try the next season when it's colder.